Gaultheria procumbens (Wintergreen)
White, waxy, nodding, bell-shaped flowers bloom above foliage of glossy dark green leaves followed by bright red berries and forms an attractive groundcover. Fast growth rate.
Blooms late spring to early summer
0.5 ft tall x 1 ft spread
Deer and rabbit resistant
Groundcover
| | |
| --- | --- |
| Zone | Zone 4 |
| Exposure | Partial to Full Shade |
| Moisture | Moderate Moisture |
| Native to | Native |
Deep rich black-red petals sport a prominent bright tangerine throat and rise high above full green foliage. Slow growth rate.
The common name comes from the fact that each flower only lasts for no more than 24 hours- they open in the morning and wither before the following evening- some to be replaced by another flower on the same scape.
Blooms early to mid summer
2 ft tall x 1.5-2 ft spread
Diploid
Rebloomer
HARDY to -40°F (-40°C)
Attracts bees, butterflies, and hummingbirds
Rabbit resistant
Tolerant to juglone
Drought tolerant
Fragrant
NEW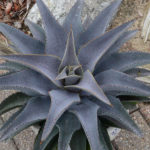 (Mad About Mangave Series) (UNUSUAL-TROPICAL SUCCULENT) Leaves are a blue-green rosette that are thick and rigid with a reddish-purple tinge. Full sun will bring out a more intense colour. 14″ tall x 24″ spread. Full Sun.
NEW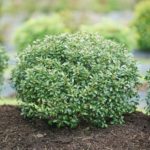 Lush, thick, spineless, blue-green foliage all the way to the ground. Naturally grows as a broad, compact, rounded mound and can be pruned or shaped as desired. Excellent substitute for boxwood. 2-3′ tall x 2-3′ spread. Full Sun/Part Shade.